Magpie Reclamations was founded on the principle of that business can be a force for positive change. While our team works to reclaim furniture that would otherwise be diverted to landfills, we also work to educate our clients on sustainable purchasing. Our goal is to empower our clients to make meaningful consumer-driven choice that can positively impact our community.
Every Magpie Reclamations product is sustainably sourced, reduces, waste, limits plastic production and deforestation, and reduces your carbon footprint as a consumer. Each Magpie product also offers unique historical and cultural element not present in a store-bought piece.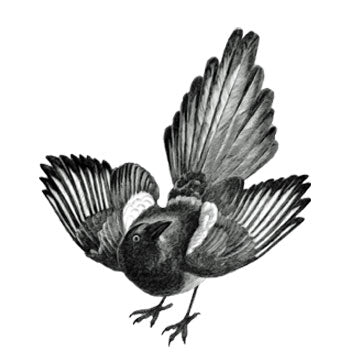 Sustainably Sourced:
Each Magpie piece is sourced locally in the DMV region. Many Magpie products are directly diverted from landfills before being professionally restored by our team. An estimated 10 million tons of furniture ends up in landfills every year. Your purchase makes a direct impact on that number. Magpie Reclamations also offers robust donation services in the event that we cannot find a new home for a given piece of furniture. Our goal is always to divert any furniture or home décor from the landfill.
Limits Plastic Production and Deforestation:
Each new piece of furniture purchased on the market requires the use of a variety of plastics, adhesives, and wood in the production and shipping of that product. By purchasing a pre-loved piece of furniture or home décor, Magpie clients directly and meaningfully reduce waste associated with plastic production and deforestation in the United States. Think back to the last time you purchased and assembled a piece of IKEA furniture; the amount of plastic waste from the shipment of just one furniture item is immense!
Reduces Carbon Footprint:
Shopping locally can significantly reduce your carbon footprint. We are increasingly a part of a sprawling globalized economy reliant on huge amount of fossil fuels to ship and transport materials and products around the globe. A locally and sustainably sourced piece of furniture, when compared to a new piece of furniture, creates drastically less of a carbon footprint.
History and Culture:
There has been a huge increase in interest in second-hand furniture and design. Many secondhand pieces have a very high level of collectability and style. Further, these pieces tend to hold their value well and can be seen as an investment by our clients. Many of our clients are looking for that perfect piece to complete a collection, or a unique item that will add a new design element to their space. Each of these pieces often has its own unique history and can often tell the story of the previous owner. Furniture is an amazing representation of our own personality and style, and at Magpie Reclamations we work to bring you pieces that inspire.